Many times as part of the interview process you may be taken for a meal. The company you are interviewing with is not worried about you getting something to eat, but rather they are watching to see you interact professionally on a socially level.
The dining table is the single most place you attitude is displayed.
Get all the features of the Interview advantage, plus the Million Dollar Meal program to be completely ready for the interview ...and beyond.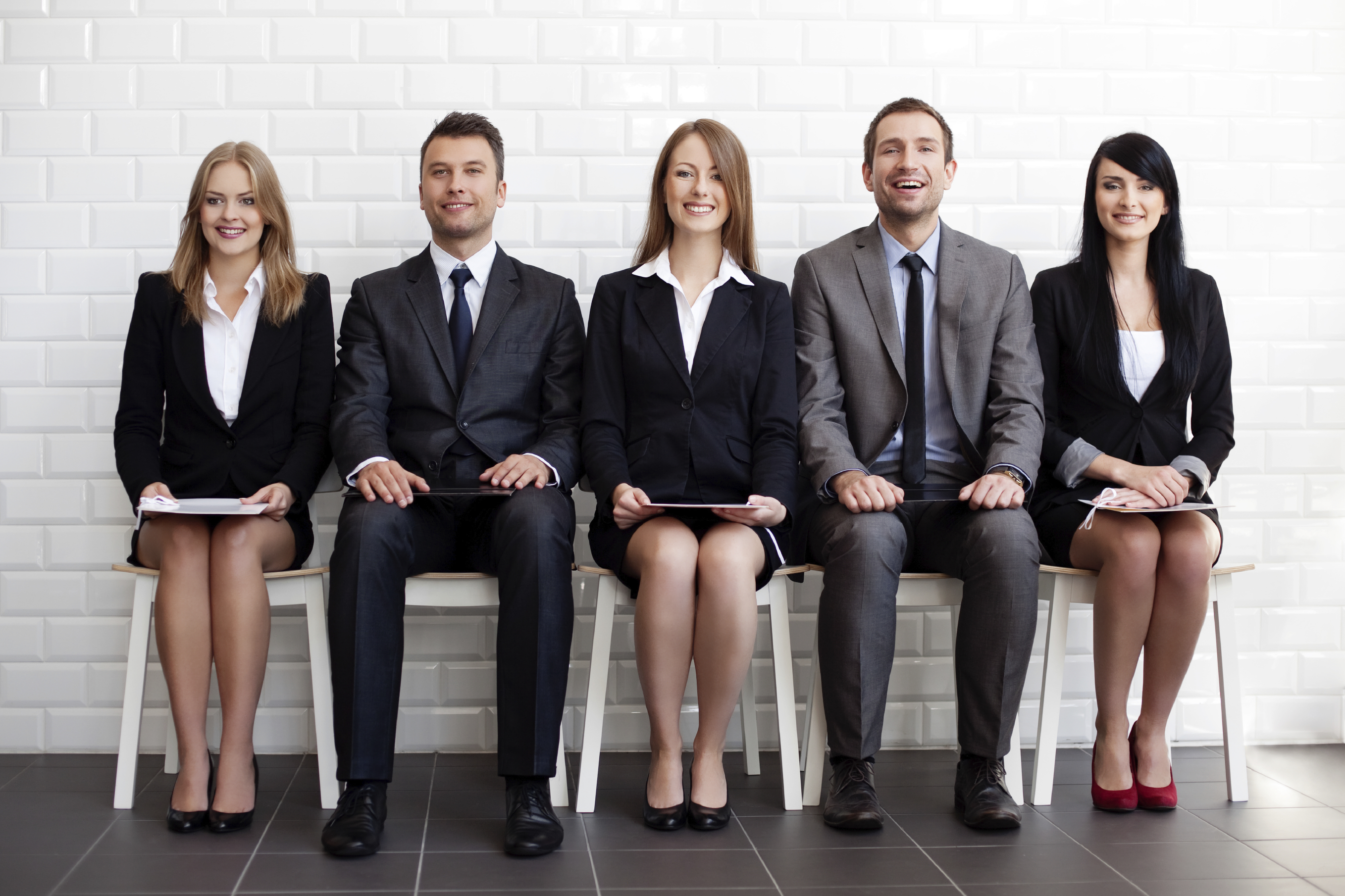 Successful Interviewing Made Simple


Interviewing is a critical part of getting the career you want. You may be well-versed in resume writing, have well-rehearsed answers and great academic credentials and maybe even the required experience, but in today's highly competitive global environment, landing your desired job requires more than academics and experience.
According to a study conducted by Harvard, Stanford and Carnegie Learning Institute your success in business is attributed:
15% to your technical skills
85% to your interpersonal skills
Based on this study, 85% percent of your success will be based on your social skills, interpersonal skills, people skills or what I term "polish." If polish is so important then how much time have you spent on this skill? The skill of polish is the silent skill set that you can't list on the resume, but can provide the determining advantage in an interview.


If you are interested in learning more about creating your excellence advantage and applying it to get into the profession you desire, then this information may be of value to you.Come learn about how people perceive you and about the silent skill set you can not put on the resume.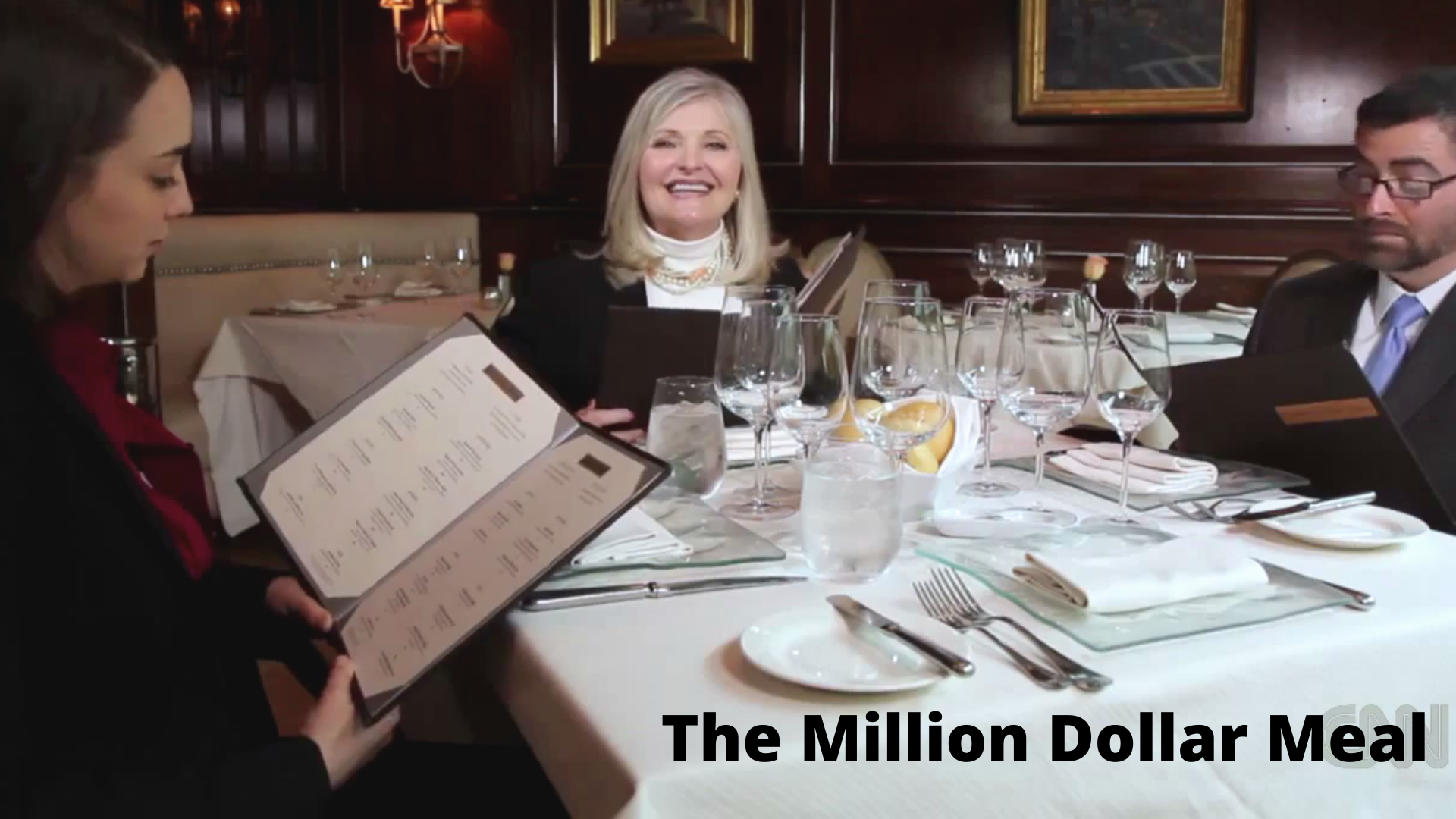 Become confident in your personal dining savvy that attracts professional
Success...Made Simple


What do the world's greatest leaders have in common? What makes one professional advance faster than another? What makes someone magnetic and memorable?
The answer is confidence, and confidence can be developed like any vital skill set.
Your ability to dine properly is part of your silent skill set that you can not put on the resume but may be the difference in you acing the interview and getting the job or getting the client by displaying your social savvy on a professional level or maybe just enjoying a momentous occasion.
Self-confidence is the single most influential factor when predicting your ability to achieve personal and professional success and the dining table is the single most important place this is displayed.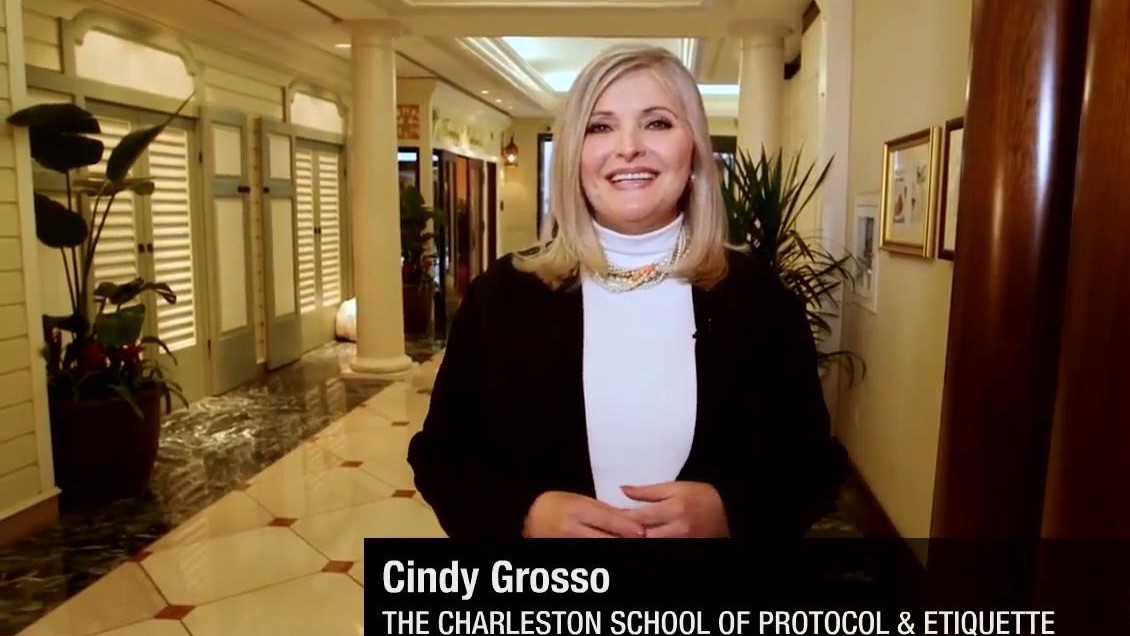 About Your Instructor
Cynthia R. Grosso is a national etiquette expert, industry thought leader, award winning speaker, columnist and author who focuses on professionalism, leadership, and the skill of polish. She is the founder of the Charleston School of Protocol and Etiquette in Charleston, South Carolina.
Ms. Grosso has appeared as an etiquette expert on the Dr. Phil Show, Oprah, CNN, reality shows on TLC and many other news and talk shows. She is written about in Woman's Day Magazine, Marie Claire Magazine, The New York Times, Esquire Magazine, BusinessWeek Magazine, Golf Digest, as well as many others. She has been published well over 100 times and is the author of several books on civility.
Ms. Grosso is an award winning adjunct professor of business etiquette and protocol at several local colleges. She is the author of the Professional Savvy Series. This program won the bronze medal in the world for excellence in E-learning.
She is a Certified Distance Education Instructor.
Ms. Grosso has received several awards to include the prestigious "Business Person of the Year" award given by the Chamber of Commerce in her area. She has also received the Outstanding American Award for outstanding community service given by the US Jaycees.
Ms. Grosso focuses on the critical ten percent…."the polish", needed for business people to compete and grow in the corporate environment. She speaks to people on an individual, group or corporate level.
Frequently Asked questions


How long will it take to take this course?
You can take it at your own pace and you have it for four months.
How long will I have the course?
You will have access to the course for four months.
Why should I pay for this course rather than look this up on the web?
This program is a concise, interesting and fun program made simple that will save you time and effort hunting for all this course has to offer.
What will I learn?
There is a sample curriculum above on this page.
Is this class worth my money?
What is landing a job or a client worth? A thousand dollars, tens of thousands of dollars? This course is not for everyone. It is an investment in yourself to be able to be successful in any professional or personal situation.